Freediving Instructor Course
Complete the journey from student to instructor
Are you a highly knowledgeable and skilled freediver who wants to share this amazing activity with others? A Pure Apnea certified Instructor Course will equip you with the fundamental teaching skills needed to become a successful freediving instructor and realise your dream.
Pure Apnea offers certified instructor courses with the highest international standards for both sport and adventure freediving enthusiasts. On your journey to acquiring a professional teaching certification, you will learn the latest teaching methodologies, instructional techniques, lesson planning, presentation skills, training aid use and skill assessment and evaluation techniques.
Our Pure Apnea instructor trainers are highly experienced instructors who have participated in freediving events and competitions and have run successful freediving businesses. These elite professionals will help you master the art of teaching freediving.
Once qualified you will be able to confidently run Pure Apnea freediving courses and provide your students with internationally recognised qualifications.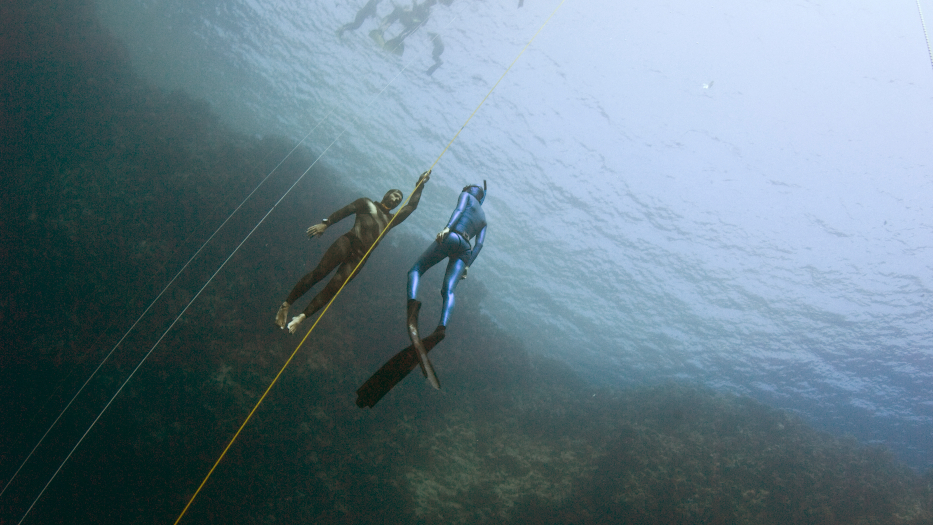 Why a Pure Apnea Instructor Qualification Course?
Joining Pure Apnea as a professional freediving instructor will provide you with access to the latest science-based curriculum and course materials, student manuals, on-boarding materials and supplementary e-learning platforms. This will allow you to share your passion for freediving with others by teaching them to freedive safely. You will also be able to find employment at established freediving centers or start your own freediving school. For some it is the reward and validation of reaching the pinnacle of the Pure Apnea freediving education system that draws them to complete an instructor course. As a Pure Apnea professional you will join a team of instructors who have met the highest performance requirements of all certifying freediving agencies in the world.
Who is it for?
Where can you do the IQC?
Freediving Instructor Courses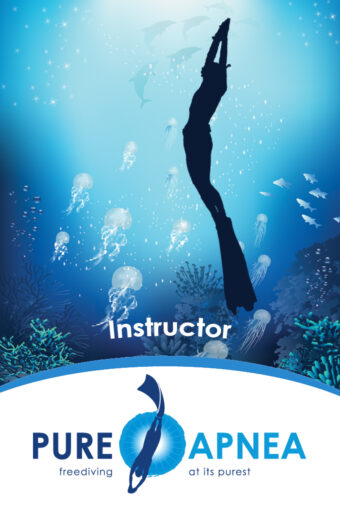 Adventure Freediving Instructor
This is open to advanced recreational freedivers who would like to become freediving professionals and teach others how to freedive safely. On successfully completing the course, instructors are certified to teach Discover Freediving, Adventure Freediver I, Adventure Freediver II and may add on certain speciality courses.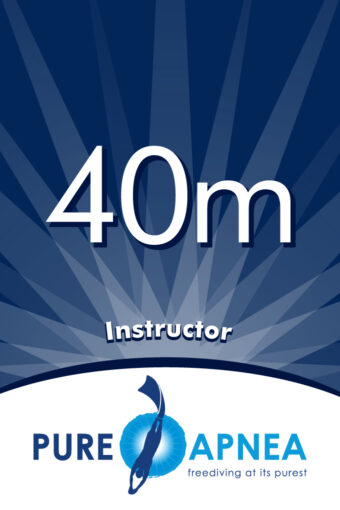 Sport Freediving Instructor
This course is aimed at Master Freedivers who would like to become freediving professionals and teach others how to freedive. On successfully completing the course, instructors are certified to teach the Discover Freediving, Level 1 Freediver and Level 2 Advanced Freediver courses.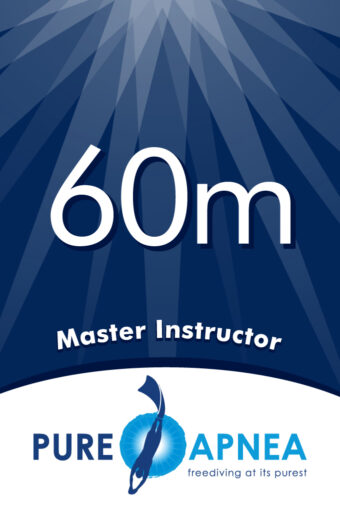 Sport Master Instructor
The Master Instructor qualification allows instructors to additionally teach the Level 3 Master Freediver course. This is the most challenging qualification amongst all the freediving education systems and organisations as it requires instructor candidates to teach and perform deep freediving skills. This includes a mandatory qualifying freedive between 50m to 60m.
Search our list of Pure Apnea freediving instructors and find an instructor near you or in a location to which you intend to travel.
Complete a freediving course with a true professional and enhance your knowledge with supplemental online training.
Validate your new freediving skills and enhance your credibility as a safe and competent freediver with an internationally-recognised freediving certificate.